News
Support Fruškać
Expand
Dear fans of Fruskać platform, during almost two years of our existence, we have done many cool things, filled up few of your hearts and along the way we have manage to grow. We have risen to the point where volunteering and hobby have become a big obligation. In order to continue to fill your hearts and ensure our smooth work, we need your support to hire at least one person and cover everyday expenses.
Maybe some do not know, we are an independent association of citizens, we do not have the support of the state, institutions and we do not sell wine. ?
We are small, strong and ready to persist!
Our minimum annual budget is over 10,000 €. Most activities of a friends of the platform are volunteer based, but on a daily basis it is necessary that at least one person be employed and leads activities on social networks and the website, so that the idea continues to grow and develop.
How can you help us?
To start, donations! In order to give you something in return for your unselfish help, we also prepared occasional gifts!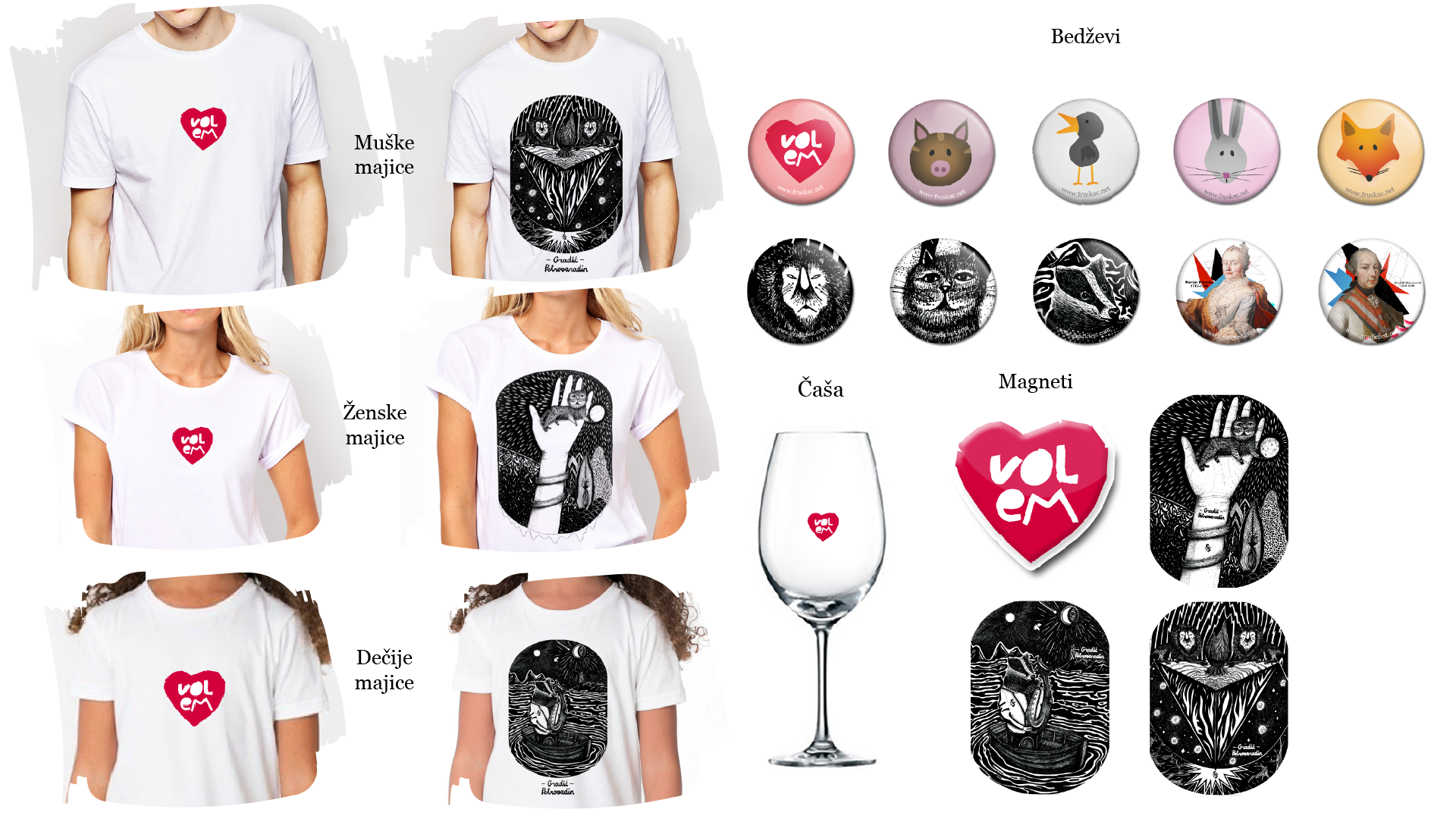 For donations larger than:
3€ - 4 badges
6€ - T-shirt
9€ - T-shirt + 3 badges of your choice + magnet for fridge
12€ - T-shirt + wine glass + magnet for fridge
15€ - T-shirt + wine glass + 3 badges of your choice + magnet for fridge
30€ - combo by agreement and you become a member of the association and you get certain benefits
For even more donations, thanks to the sky ?
For all donations made in the territory of Novi Sad, your gifts will be delivered by our friends from Eko kurir.
If you are outside Novi Sad, we will send gifts to you by post, for which you will have to pay additional postage. You need to provide us with your information through this form, then deposit money into our Serbian bank account 160-429193-75 or Paypal through [email protected]
And a companies?
If you want to donate larger amounts, we are not allergic to them. In return, we will send you something as a sign of gratitude and put you on the site in a donor list. We will think of something more interesting for you, so let's get back to you. ?
Washing karma?! No no!
Money from companies that by their actions negatively affect society or the social environment, we will not receive!
All the best, Fruškać team. ?
Place: Novi Sad