Mountain Huts
Mountaineering hut Stražilovo
Expand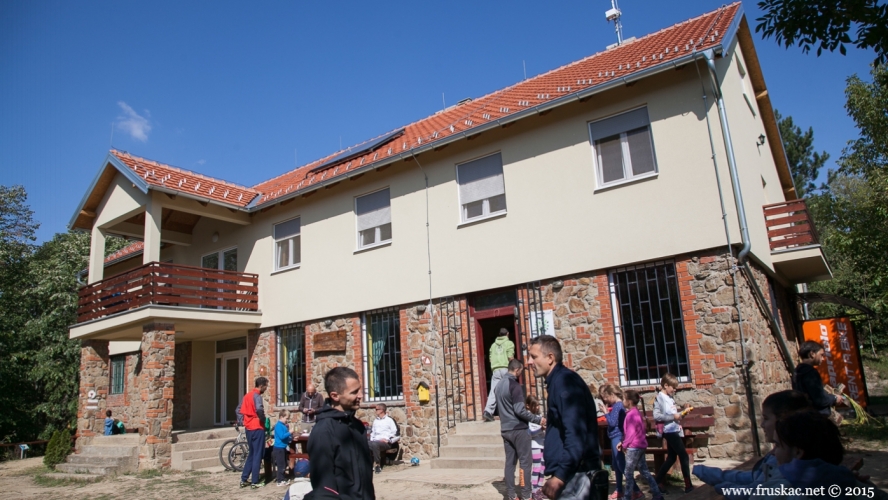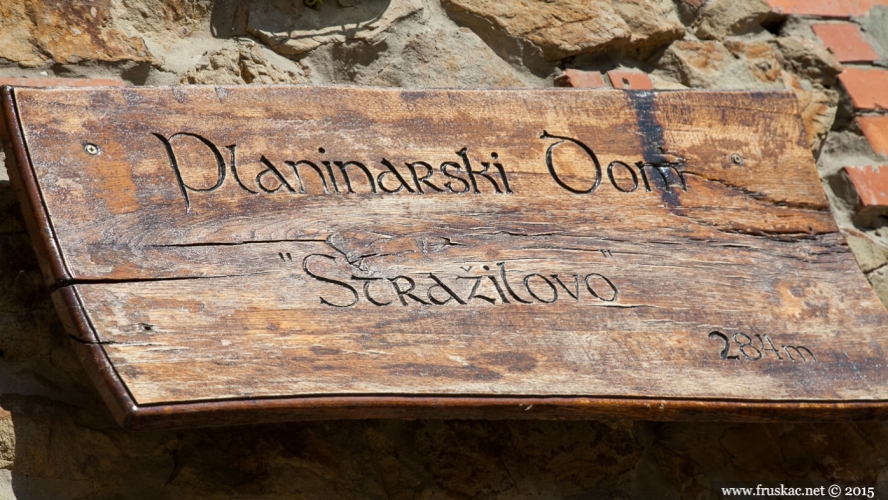 Mountaineering hut "Stražilovo" is located in the northeastern part of Fruška gora, lonely in the beautiful Stražilovo forest, 12 km from Novi Sad and 83 km from Belgrade.
It was built in 1961 and, during its existence, it grew into a favourite place for mountaineers, recreationalists and nature lovers.
With its offer, it focuses on three segments: educational, sports and recreational and touristic. In the last decade, the facility hosted a large number of students, scientists, athletes, recruits and employees at numerous seminars, education, schools in nature, motivation and weekend team buildings.
Every year, the Mountaineering hut "Stražilovo" hosts several international and numerous national and regional competitions from orienteering and MTB cycling, as well as mountaineering (Fruska gora marathon, Bukovački marathon, Night march, Radivoje Kovačević's Memorial, UltraFresh etc.).
In addition, this is one of the favourite and most visited tourist facilities in this part of Fruška gora. They are pleased to participate in the organisation of cultural and artistic events, such as concerts, art workshops, folklore performances and amateur theatres.
The facility has a large hall, a small TV room, a multimedia classroom, a fully equipped kitchen, four bathrooms with warm water. On the first floor there are four-bed and six-bed rooms, total capacity of 50 beds.
Outside the facility are located illuminated terrains for small football, badminton and volleyball, artificial climbing wall, botanical garden (arboretum of trees and bushes from Fruška gora), open amphitheater (forest cinema), landscape paintball terrain and playground for children.
The mountaineering hut and its surroundings are ideal for holding multi-day seminars, education, motivational trainings, "team building" actions and schools in nature, as well as day and day excursions in the countryside, sightseeing of Fruška gora, Sremski Karlovci and Danube.
Within the hut, a wastewater treatment plant was installed, the first on the territory of the Fruška gora National Park. Solar panels are used to heat the consumable water, and the reconstructed object is in accordance with all norms of sustainable building. The mountaineering home has electricity and water (technical), so it is important that all guests spend water in smart and moderate order to be in sufficient quantities for all other visitors.
Here you can refresh with coffee, tea, beer, juices and home-made wine from Sremski Karlovci, bermet and brandy. For organised groups owners prepare breakfast, lunch and dinner. If necessary and in agreement with you, they also prepare vegetarian and vegan meals.
In addition, they provide pedestrian and bicycle guide services, artificial rock climbing, mountain bike rentals, paintball equipment with the right forest arena, organised thematic hiking tours, safaris, visits to Sremski Karlovci, active sports on the Danube, expert lecturers in the field of ecology, protection and renewable energy sources, fitness and training, medicinal herbs, myths and legends of Srem and many more.
Activity: Celebrations, Sleeping, Hiking, Cycling
Place: Sremski Karlovci
Lat: 45.172623
Long: 19.912516
Alt: 284 m