Monasteries
Jazak Monastery
Expand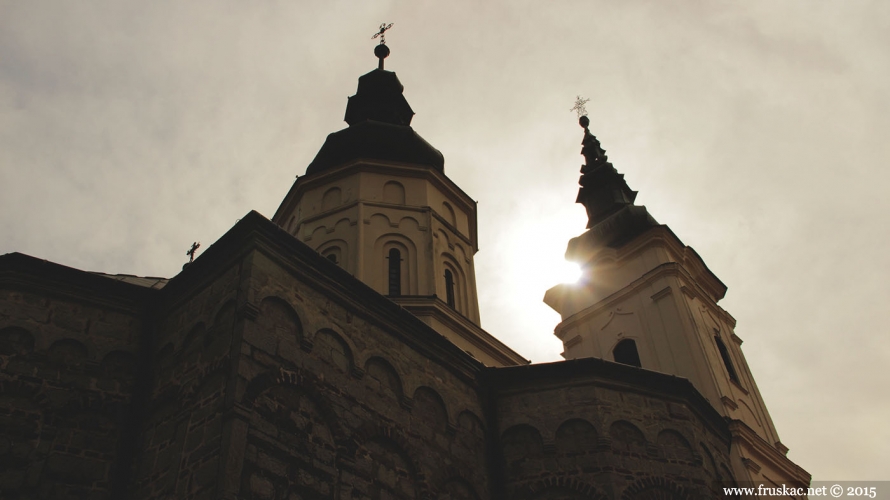 Jazak Monastery is lies between two hills down the slopes of Fruška Gora, not far from the Jazak area. Some say it got its name because it is located in a den (jazbina), that is, between two hills, yet others say the word is of Arabic descent. Old Jazak is the monastery despot Jovan Branković built toward the end of the 15th century, according to tradition.
The relics of Uroš the Weak were brought here from Nerodimlje, during the Great Serb Migration. Thanks to this, the monastery enjoyed a grand reputation, which brought about the construction of a newer and bigger monastery in the 18th century making Jazak Monastery the "youngest" on Fruška Gora. It is dedicated to the Holy Trinity. The influence of baroque and islamic architecture on the facade make it a unique. Aside from its architecture, the monastery boasts a rich iconostasis.
The relics of emperor Uroš were moved from Jazak many times, untile they were finally restored in 2001. Parts of the relics of Saint Anastasia the Roman also lie here. A spring dedicated to the saint runs in the monastery courtyard.
Jazak Monastery suffered great damage during the Second World War, and the monastery treasury has been robbed. The monastery has been renovated, and is now under the care of the Monastery's Sisterhood.
Place: Jazak
Lat: 45.11885
Long: 19.76547
Alt: 153 m