Misc
Spitzer Castle
Expand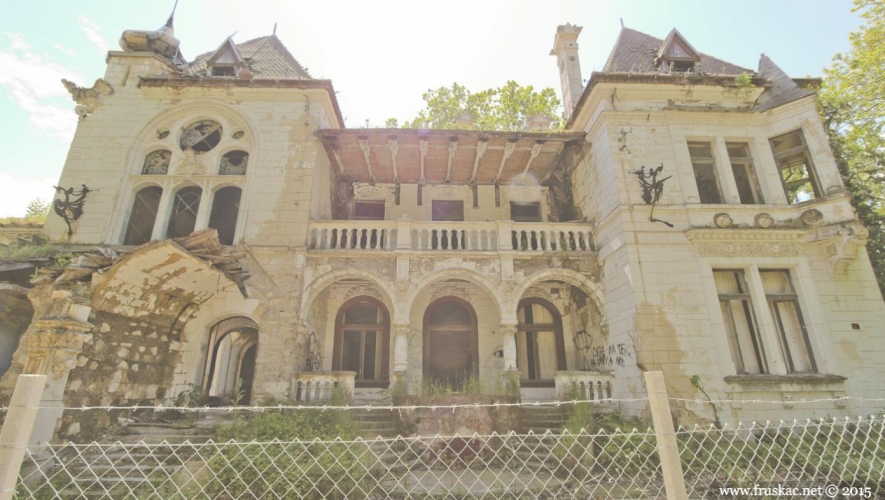 The castle was built in 1892. by the respectable Spitzer family, who were one of the owners of the Beočin cement factory. This building is a significant example of Eclecticism in Vojvodinian architecture, which is dominated by styles characteristic to the end of the 19th century, and the beginning of the 20th century. Traces of romantic, gothic, renaissance, and baroque architecture can be found here, as well as some more modern elements, such as art nouveau and the secession.
Today, this castle is abandoned and of no practical use. After the owners retreated into Germany, it has been nationalized, and used as a school, a library, a cultural center, a home for the disabled, and eventually, as a restaurant. The state of this dilapidated beauty is best described by the name the local population has given it - a ghost house. The object has no doors or windows, the facade has decrepitated, and it could collapse at any moment, as the sign out front says. It was considered a cultural monument in the 1990s, but today, because of its condition, it cannot be entered without a permit from the municipal authorities.
On the other hand, the castle is a favorite among directors and movie crews. Some of the more famous movies that were filmed here are "Breakfast with the Devil", "Der Junge mit der Geige", and "Black Cat, White Cat"
Spitzner Castle is located near central Beočin, toward the monastery.
Place: Beočin
Lat: 45.203678
Long: 19.720297
Alt: 100 m